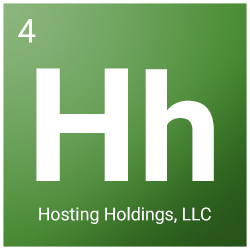 About Us
Hosting Holdings is a Web Hosting conglomerate which owns and operates many web hosting brands including: NetDepot.com, WP.land and many other complementary brands.
Hosting Holdings ("H2") is executing upon an aggressive merger & acquisition strategy with equity backing.
H2 has offices & datacenter locations in Atlanta, Dallas, Houston, Colorado Springs, Chicago, Los Angeles & New York City.
If you are interested in selling your business or partnering with us, contact Rodney Giles at rgiles@hostingholdings.com or 281-942-2801.
For any legal, employment or employment verification questions, please direct to Greg Landis at 713-397-8147 or by e-mail at greg@jaguarpc.com
Our Leadership
Rodney D. Giles President
Greg Landis VP, Sales
Les Fuqua VP, Operations
John McMullen VP, Development
Steve Gorkes Facilities Director